In this RPG we can play either dragons or slayers. The warriors slay all dragon and sell our skins for money. The dragons live in a herd or what ever you call it. warriors choose to kill or be killed. Some warriors are allowed to not kill dragons. There are certain people who see past a dragons cruelness and in to their hearts. These kind of people live to protect the dragons.
Ranks of the dragons:
lander- human on the dragons side
leader- leads the pack to new places and controls them
burning fire- deputy/ second in command
healer- medicine
slayers- dragons who fight and hunt
young wings- 10 moons/dragons in training/ apprentice
hatchling- new born dragon
mother- a mother to a hatchling
elder- a retired slayer
Code to join is;
name
age
gender
dragon, lander
rank
looks
mate or fiance/groom
kids
abilities
other
heres my character(S)
name- willow
age- 11 moons
gender- she dragon
dragon, lander- dragon
rank- young wing
looks-
mate or fiance/groom- anyone when a slayer
kids- n/a
abilities- when she flys there are driplets of water where she has flow but they vanish in 20 seconds, breaths white fire, when people look in to her eyes they are cursed forever
other- parents were slayer by warriors
name- drago
age- 5 years
gender- male
dragon,lander- dragon
rank- slayer
looks-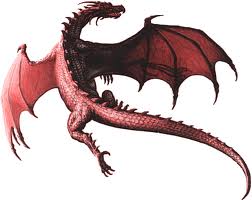 mate- anyone
kids- no idea
abilities- when angered his entire body becomes on fire, his razor wings can cut trees, and long claws
other- n/a
Rules-
1: no spamming
2: wait to be accepted
3: i will choose who the leader and burning fire is
4: no godmodding
5: the most important have fun

Scarheart

ShadowClan Medicine Cat





Custom Rank :

warrior

---

WarriorPoints

: 8696


Posts

: 753


Reputation

: 331

---


Warrior Information


Attack Power

:

35,000



Name: Fira
Age: 5 years
Gender: Female
Dragon, Lander: Dragon
Rank: Slayer
Looks: Dark red dragon with flaming wings.
Mate: Drago?
Kids: Not yet
Abilities: When others loo into her gaze for 2 seconds they catch fire
Other:?

Tangleclaw

WindClan Warrior





Custom Rank :

EXO Enthusiast

---

WarriorPoints

: 11403


Posts

: 821


Reputation

: 762

---


Warrior Information


Attack Power

:

15,000



want me to get you a picture? and accepted.

Scarheart

ShadowClan Medicine Cat





Custom Rank :

warrior

---

WarriorPoints

: 8696


Posts

: 753


Reputation

: 331

---


Warrior Information


Attack Power

:

35,000



You can if you want to. If you don't it is totally fine

Tangleclaw

WindClan Warrior





Custom Rank :

EXO Enthusiast

---

WarriorPoints

: 11403


Posts

: 821


Reputation

: 762

---


Warrior Information


Attack Power

:

15,000



i couldnt find any dragons with firey wings so i got you this


Scarheart

ShadowClan Medicine Cat





Custom Rank :

warrior

---

WarriorPoints

: 8696


Posts

: 753


Reputation

: 331

---


Warrior Information


Attack Power

:

35,000



That is awesome! Than you so much

Tangleclaw

WindClan Warrior





Custom Rank :

EXO Enthusiast

---

WarriorPoints

: 11403


Posts

: 821


Reputation

: 762

---


Warrior Information


Attack Power

:

15,000




---
Permissions in this forum:
You
cannot
reply to topics in this forum